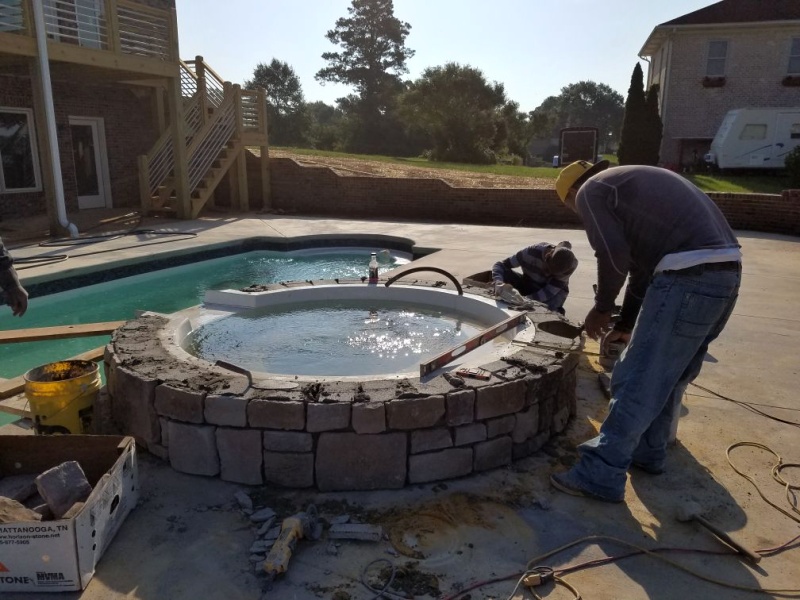 FREE Estimate for your next construction/remodeling project
We offer high quality and affordable home contractor services in Hoover, Homewood and Birmingham metro area. Our contractor services are more affordable because we do the most time consuming work by our own. We don't sub sheet rock workers, brick layers, painters and so on. We have 20 plus years of experience in house painting, kitchen and bathroom remodeling services, pool construction and renovation, landscaping services. We know that call backs are headaches for customers and also for us. That's why we do our job the right way the first time. We don't cheap out on wood, nails. rebar, concrete thickness or gravel base while we do any construction or remodeling job in Birmingham Al. Call today for a free ESTIMATE (205) 835-5111!
SEA Construction & Landscape has been serving the Birmingham metro region for over 20 years. Our business has grown singnificantly over the years as we increased number of services due to our customers wanting to continue working with us as they commissioned various projects.
We do perform quality work and we stay behind our work!

Landscaping
We are a full service landscape company, we can handle everything from a design to installation. No job is too big or too small.

House Remodeling
If you are ready to update your current kitchen, bathroom or anything else inside/outside of your house, please give us call.

Swimming Pools
Ready to build or renovate a swimming pool in the Birmingham, Al area? Let us give you a Free Estimate.