Stucco New Construction Birmingham and Hoover Al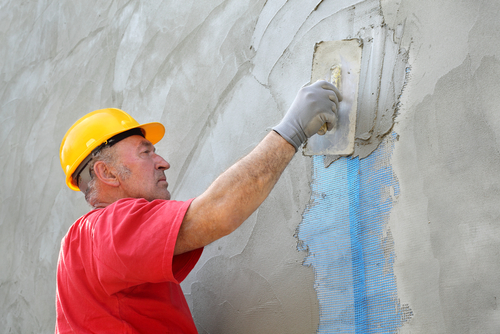 Stucco has become a popular alternative to traditional siding. The good looking and durable exterior finish has become popular all over the country not just in the South West. Stucco can be quite durable when is install correctly. Looking for a stucco contractor for a new construction job, give us a call (205) 835-5111.
What is Stucco?
Stucco is not new but has been used for centuries. It is an exterior siding plaster that is made with cement, water, lime, and sand. Stucco is applied in layers. The material is fairly inexpensive but is labor-intensive.
Stucco Benefits For New Construction Homes
Stucco provides a variety of colors because it can be tinted or painted. Stucco is durable against weather elements, reduces noise inside of the building, and insulates well. Stucco is low maintenance, cost-effective, and fire-resistant.
When we first started, we applied stucco to residential houses and commercial buildings, just like every other stucco contractor. What makes us unique in Birmingham, Al is our experience level. We have applied stucco on tens of houses in Birmingham and Hoover area. We know stucco!
Stucco can be applied over multiple surfaces including:
Wood sheeting
Masonry
Brick
SEA Construction & Landscape Stucco Installation Process
Installing double-layer building paper
Trim Pieces Installation
Applying Stucco Scratch Coat
Applying Stucco Brown Coat
Applying Paint